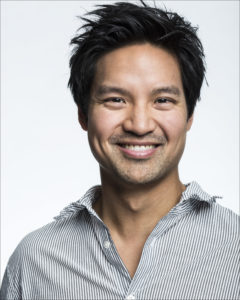 Kevin is an Asian-American and British East Asian actor currently based in London, UK and Los Angeles, CA.
He graduated from Stanford University with a BS in Computer Systems Engineering and an MA and Sociology. He received his MBA from the Wharton School at the University of Pennsylvania.
Kevin made his mark in the London theatre scene in 2013 playing DHH in the UK Premiere of Pulitzer Prize Finalist Yellow Face by Tony Award winner David Henry Hwang. Yellow Face opened the Park Theatre (Park90) in north London and subsequently transferred to the National Theatre. Kevin made his London West End debut in the hit play Chimerica (winner of Evening Standard Theatre Award and Critics' Choice Award for Best Play) by Lucy Kirkwood. Kevin performed in the first ever all-East Asian cast at the Royal Shakespeare Company in Snow in Midsummer.
Kevin has worked across film, television, and theatre in both the US and the UK.
Kevin grew up in Orange County, California. Prior to acting, Kevin has worked in information security consulting in New York City, at a Las Vegas casino, and at an internet startup in London.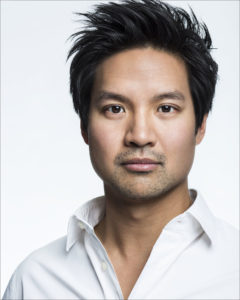 Outside of acting, Kevin enjoys eating significant amounts of food at both hole-in-the-walls and Michelin-starred restaurants.  He also enjoys traveling to exciting and random locations.  Some of his random travel highlights include backpacking through Russia and road-tripping through Ukraine (including a visit to Chernobyl), exploring the copper mines of Chile, dining at the home of a local in a Nubian village in Egypt, seeing the Northern Lights in the Arctic Circle, scuba diving the Great Barrier Reef, hugging a panda in China, hang-gliding over the Outer Banks of North Carolina, and bungee jumping over Victoria Falls in Zambia.  Kevin enjoys playing ultimate frisbee, volleyball, and ice hockey.